Today I've been cleaning up the office and getting rid of some holiday catalogs that piled up on our desk.  Of course, I had to just flip thru a few of them and here are a few treasures that I found.
Check out these cool picture frame stickers from UncommonGoods.com !
For those who can't put a lot of holes in the walls, or want something that's easy to change around, these look like so much fun!
They range in size from 4 x 6 " to 8 x 10″.  Just imagine the possibilities.  You could even stick them to a mirror or window or even your refrigerator.
I also love this idea for making a customized name sign with photos of different objects that are shaped like letters.  I can't copy the picture, but go here and zoom in to see the detail.  For example, each letter is a black and white photo of things like wrought iron scrollwork in the shape of an "S", or a wooden barn door with the boards in the shape of an "N".  All kinds of creative objects.  I'm sure that all you creative photograhers could do this yourself and just put the words in a college frame.
I really like this custom Nautical Tile Clock from National Geographic (www.shopNG.org).  If you provide them with the town and zip code closest to your waterside home or favorite spot along the U.S. coastal waterways, the Great Lakes, Alaska, or Hawaii, their artisans in New England will screen print a local chart on tumbled marble to create an analog clock.
Someday maybe I'll get one with my hometown of Vermilion, Ohio, right along Lake Erie.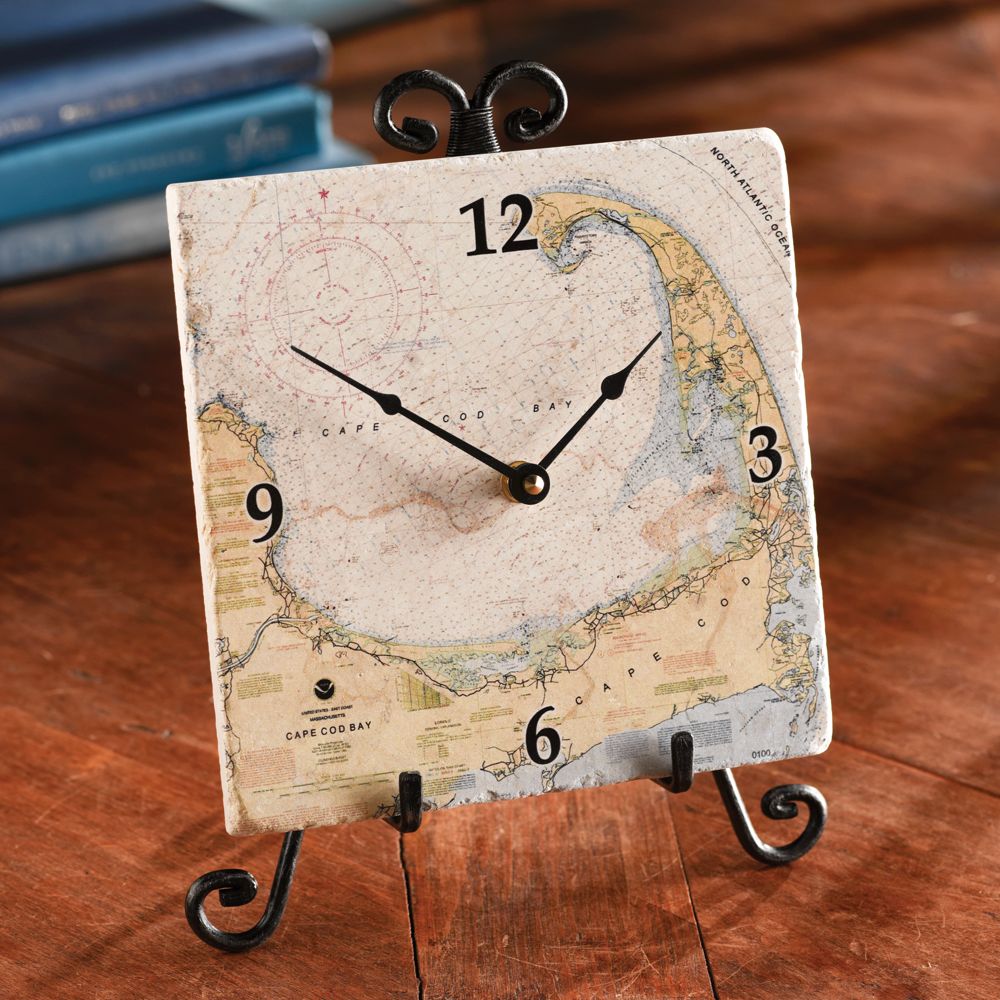 Well, that's enough browsing for now.  I need to get back to cleaning.